I know! This is a confusing name for a bake but it is truly a loaf made of hot cross buns without the traditional cross on the top as last time I made these crosses with a mixture of water and flour they were almost un-chewable 🤭 so didn't want to risk it this time.
This is a perfect loaf for breakfast, if you'd like a bun just tear one of them from the loaf and in case you'd like a toast just get a slice of it and get it toasted with butter and jam, however I tried...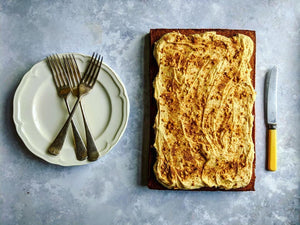 Spiced orange festive tray-bake!
So as soon as November hits everything in my house becomes festive, I will bake anything if it's christmassy.
Continue Reading